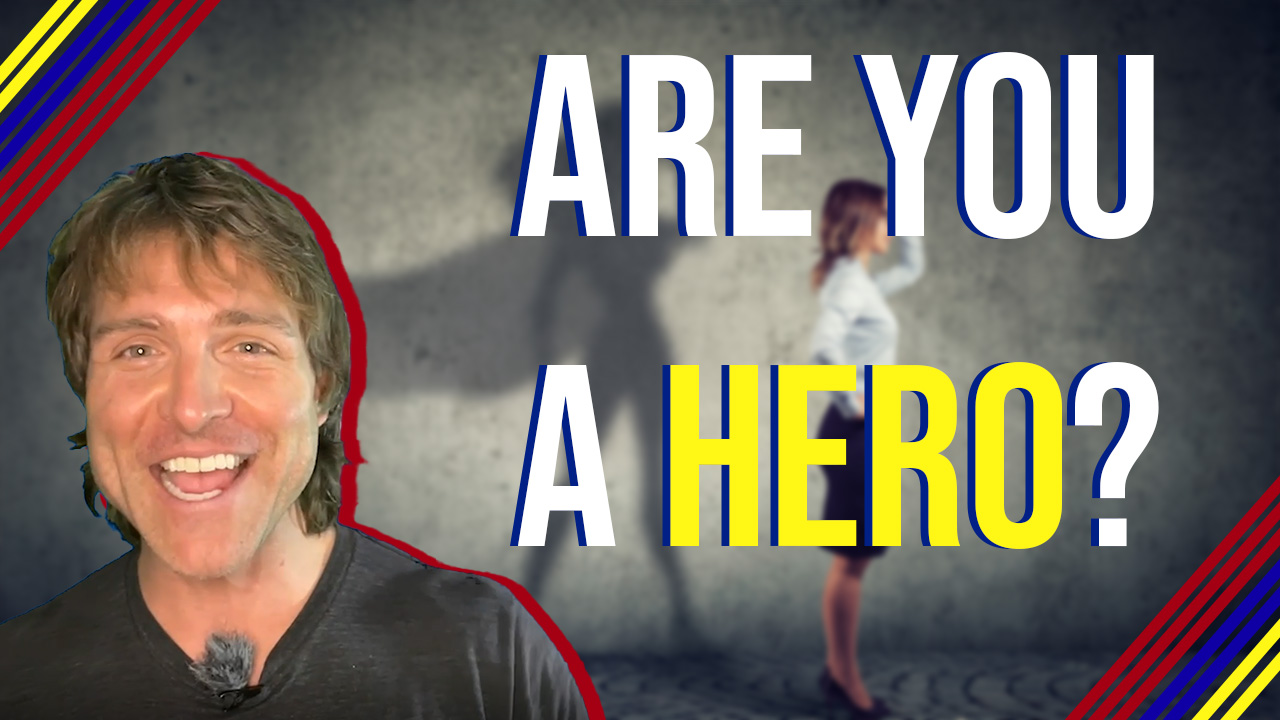 The Heroes Discount Home Buyer Program!
Did you know that there's a program that makes it easier for everyday heroes to buy a home? In this video, I'm going to tell you all about the Homes For Everyday Heroes discount program. I'll explain how it works and who qualifies so you can see if this is a way to save you money.
Verify your mortgage eligibility (Aug 19th, 2022)
Who Qualifies
Homes For Everyday Heroes is a discount program for home buyers who are everyday heroes. Qualifying people include current and former firefighters, paramedics, EMTs, law enforcement, first responders, anybody that is in the military reserves, and veterans of the Navy, Air Force, Army, Marine Corps, and Coast Guard—but that's not all.
Verify your mortgage eligibility (Aug 19th, 2022)
I have a ton of family members that are nurses in health care, and this program is rolled out to them as well. Whether someone is a hospital worker (from the janitor staff to doctors), a teacher, professor, education, administration, staff, or is self-employed, they can qualify for this program.
Loan Options
What type of loan does the Homes For Everyday Heroes program offer? This program is something that is negotiated with all of our lending partners, our buddy that does our insurance for our clients, and a bunch of realtor partners. Because of this, this program can live on top of any type of home loan you can qualify for.
Verify your mortgage eligibility (Aug 19th, 2022)
Options include an FHA loan, a USDA loan, a VA loan, a conventional loan, and a jumbo loan. It even includes those specialty non-qualified mortgage products for those that may have different types of income and don't qualify for a standardized loan. A non-qualified mortgage is a specialty loan product that might be for self-employed borrowers, contract workers, or somebody that doesn't have income but has a ton of assets. 
Expected Savings
When it comes to money, our heroes using this program are saving about $1,000 right off the top. This is due to the bank's underwriting fee that I negotiated so you don't have that cost. A lot of times, the bank also will give you a rebate for your appraisal. At closing and once that loan funds, they'll give you the refund for your appraisal. 
Verify your mortgage eligibility (Aug 19th, 2022)
Depending on the time of the year, our real estate agents are also giving title money credits—anywhere from $1,000 to $1,500. All totaled, this program saves about $1,500 to $2,400 just in closing cost credit savings.
A Case Study
To better understand our Homes for Everyday Heroes program, we'll look at the case study example of Kim and Joel Bates. I've done three or four transactions for these fantastic clients, and they definitely qualify as everyday heroes. He's a veteran and a firefighter, and she's a nurse. 
Verify your mortgage eligibility (Aug 19th, 2022)
We used Joel's VA benefits on their home purchase and one of their refi's. One of the reasons we did this is because they didn't need a down payment for a house. Joel was honorably discharged with a slight disability, so he didn't have to pay the VA funding fee. 
The banking partner we used at the time credited them $4,400 in closing costs—basically covering their title, underwriting fee, and their first year's insurance. 
Saving Money On Your Home Purchase
Verify your mortgage eligibility (Aug 19th, 2022)
The Everyday Heroes program is ultimately for you if you decide to want to use it. If you do, make sure to fill out your loan application or request a pre-qual certificate. This is the easiest way to start figuring out how much you can afford. 
Next, my onboarding specialist, Alex, will scrub up some of your answers and get you on my calendar for a quick chat. After that, we'll start the process, get you in the field, and get you under contract. And if we utilize the Everyday Heroes program, we'll be able to save you big on closing costs. We'll also show you how you can take advantage of our Cash Buyer homebuyer program, where we actually convert you into a cash buyer. 
Lastly, if you're nervous about rising interest rates, we can also lock your loan for up to 120 days before you get under contract and close. This saves our clients thousands of dollars a year. So make sure you reach out to us soon, and don't forget to subscribe to the channel so you never miss a video.
Show me today's rates (Aug 19th, 2022)