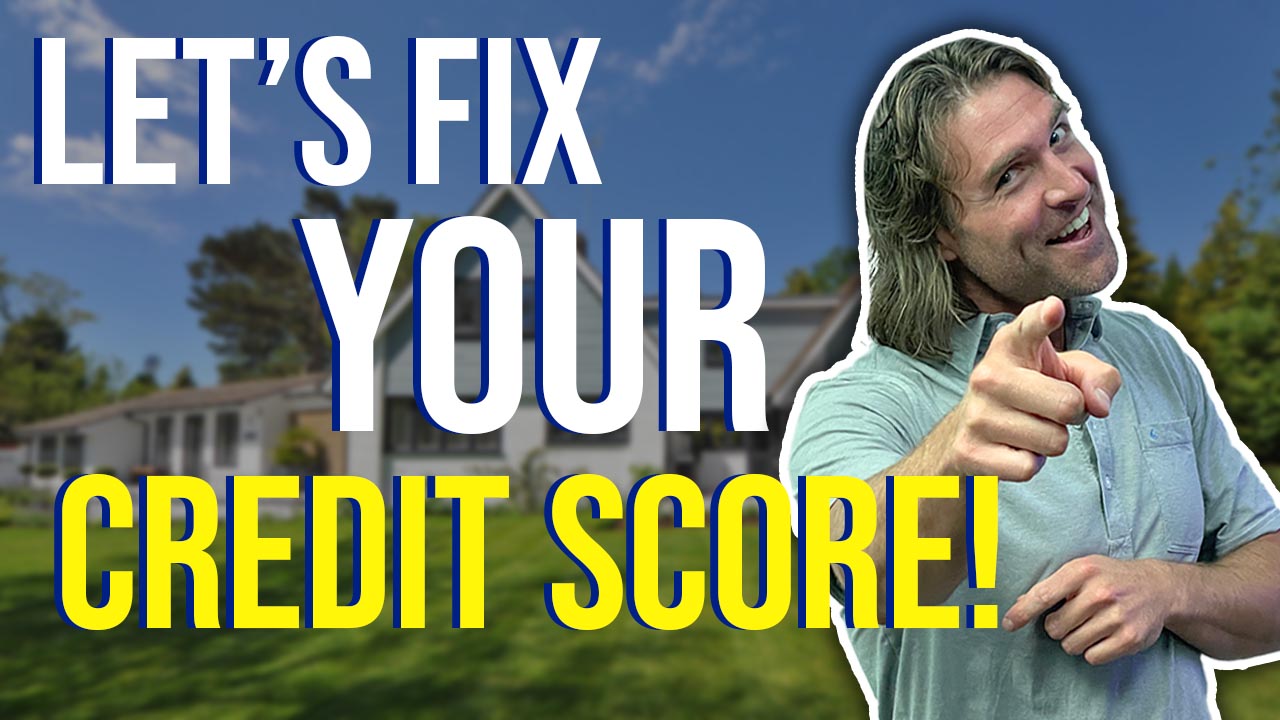 A Client Testimonial: Paul's Story
Are you wondering whether you should buy a house now or wait until next year? In this video, we're going to highlight a real-life case study of a first-time homebuyer right here in the Denver Metro. We'll find out how Paul was able to use our Ultimate Homebuyer Experience and Competition Crusher to buy his dream home.
Verify your mortgage eligibility (Sep 27th, 2023)
Asking Questions
With the way the economy is, many wonder if now is the right time to buy a house. With inflation at a 41-year high, is buying a house still a good investment? Should I wait until home prices come down? Should I consider even buying a house? And if so, what are my steps to even getting that done?
Those are all valid questions to ask yourself, and that's what our clients are asking us right now. Our approach is called the Ultimate Homebuyer Experience, where we help clients analyze current market conditions and ultimately buy their dream home. Before you get started, however, there is a quick question you can ask yourself.
Verify your mortgage eligibility (Sep 27th, 2023)
In these uncertain times, we ask all of our homebuyer clients where they want to see themselves in the next 10 years. Where do you see yourself? Tell me in the comments below, and read on to see how Paul answered this same question.
Meet Paul
My client, Paul, had all of the same fears and concerns that almost everybody is having right now. With the interest rates being much higher than they were year over year from last year, the government is finally starting to believe that we are officially in a recession. With record high gas prices and 41-year high inflation, where did Paul see himself in the next 10 years?
Paul said he is going to buy a condo this year, buying one more each year for the next five years. Once that fifth condo is purchased, he's going to sell the first one. He'll then roll the profits and equity increases he gets from that property into a single-family home. There, he and his soon-to-be wife can start to grow their family.
Verify your mortgage eligibility (Sep 27th, 2023)
This could be quite possibly the best answer that he had: he's not going to get caught up in the here-and-now headlines that say it's not a good time to invest in yourself and your future. He has the basic thought process that his future is much bigger than his present.
Our Programs And Tools
You might be wondering what mortgage loan is best for your situation. This is something that we discuss with each and every one of our clients during the preparation phase. We have a very simple process of getting you from pre-qualification to pre-approved and out in the field.
One of the big questions that Paul had was what mortgage loan is best for his situation. Should he put 5% down or 10% down? Should he get a conventional loan or an FHA loan? To help Paul, we used our Competition Crusher loan approval program to help him and his realtor get under contract on the first home they placed an offer on. They even beat out three other buyers.
Verify your mortgage eligibility (Sep 27th, 2023)
We also protected Paul against rising interest rates with our Lock and Shop program, which means that you can lock yourself in with an interest rate today. While you're shopping, you don't have the fear of interest rates rising. Once you get under contract and if interest rates have fallen during your home shopping process, we can get the going market rate for you.
We also did one little tweak to his credit report during our discovery call phase as well as a credit report audit. We then boosted his score from below 700 to above 750. Using our Total Cost Analysis tool, we're able to present our different findings to every one of our mortgage loan clients. This shows you why you should pick one loan over another and why having an elevated credit score is oh so sweet for your pocketbook.
The Competition Crusher
What's the difference between that Competition Crusher, a pre-approval, and a pre-qualification? It's pretty simple. A pre-qualification is fairly generic. Unfortunately, there are a lot of buyers that go out in the field with just a pre-qual from their lending partner. I would absolutely never send a client out in the field with that - and here's why.
Verify your mortgage eligibility (Sep 27th, 2023)
Imagine you were selling a property and you had three bids. Paul did the Competition Crusher, which includes all of the necessary steps to get approved for his home loan. The second person placing an offer on your property was pre-approved. This means they've done a heck of a lot of busy work and have gotten their documents prepared. However, they haven't gone that extra mile and had a true human underwriter approve their loan.
Then you have somebody that has a pre-qual. They have way too much data missing for you as a home seller to feel comfortable about that person's offer. Quite simply, the more serious that you are in the home buying process, the better. You want to know how much you can afford and what you're getting yourself into. The hard part, of course, is getting under contract.
Choosing Your Mortgage
What mortgage loan is best for your situation? Typically, there are a couple of different mortgage styles, including government loans and conventional loans. In Paul's case, we did not go with the FHA loan. Also, bumping up his credit score during this process saved him over $11,000.
Verify your mortgage eligibility (Sep 27th, 2023)
The FHA loan is a great product with the lowest interest rate. It's not the most expensive loan on a month-over-month payment basis, though it becomes a little bit more expensive as you gain equity in your property. Because FHA loans have mortgage insurance, they're also going to have more closing costs. This is because the government does charge an upfront funding fee just to utilize the loan product.
Overall, the FHA is an expensive loan. If you can only qualify for that type of loan, that's fine, because there are always steps that you can do to boost your personal finances, credit scores, and more. However, if you can boost your credit score, a conventional loan is the most cost-effective way to go over time.
If we weren't able to boost Paul's credit score from below 700 to 750, his interest rate would have been 5.375% versus 5.25%. Because the FHA loan's rate was 4.5%, it looks great on the surface. However, the payment is actually higher for the FHA loan if we weren't able to boost his credit score.
Verify your mortgage eligibility (Sep 27th, 2023)
The Down Payment
The other concern for Paul was whether he should put 5% or 10% down. When analyzing the date, we knew we were going to be able to boost his credit score, which was very simple to do. In fact, he did that in about five days with our guidance. That interest rate would have been 5.375% with a payment of nearly $2,700, based on our calculations.
That put Paul just slightly above his comfort zone for his monthly payment. We analyzed a few loan products and were able to discount the FHA loan right off the bat. It came down to doing 10% down and boosting Paul's credit scores at the same time.
Analyzing The Data
When analyzing the monthly payment, we looked at how much the loan costs over the first five years. Then we do a long-term time horizon of 15 years. This helps the client understand the full, all-encompassing cost of one home loan versus another. If we only did 5%, down, that's the most expensive monthly cost month over month.
Verify your mortgage eligibility (Sep 27th, 2023)
In second place was putting 10% down with just having a 700 credit score. It was fairly easy for Paul to boost those scores, as he only had one late payment that was misinformed on his credit report. We gave him a really simple script to call that creditor. He just told them, "I'm looking to buy my first property, and I see that I have a late payment on my credit report. If you could, please remove that. I believe that was an error, and here's my proof of that missed payment."
The record only took three business days to clear up, and his credit score went from just about 700 to above 750.
Comparing The Savings
The most expensive loan is the one where you put less down, as you're borrowing more money. This means you're going to have a larger overall debt exposure over the first five years of your loan. It came down to going with the FHA or the conventional loan at 10% down. The FHA loan, of course, did come in a little bit more expensive because the mortgage insurance was a lot higher than the conventional loan.
Verify your mortgage eligibility (Sep 27th, 2023)
There's a variance of over $4,000 in the difference between the conventional loan and the FHA loan. Over 15 years, that FHA loan is nearly $10,000 more expensive than the conventional loan as you start to compound your interest and your mortgage insurance.
Getting Started
If you were in Paul's shoes, what do you think you would do? If you have questions on how to get started, we do a couple of different things. First and foremost, we have a mortgage calculator suite that is free to download. We have over 5,500 clients right now and over 5,500 interactions with people just like you using our calculator right now.
You can request a pre-qual certificate to get started. Then, we'll get you on our calendar to do a discovery call. Ultimately, every borrower is a little different, and we'll work with you to find the best option for you. Feel free to reach out or message us through our website and my team will be in touch.
For more information on mortgages and living here in the Denver Metro, be sure to subscribe to my channel so you never miss a future episode. Stay tuned for more mortgage tips and tricks!
Show me today's rates (Sep 27th, 2023)