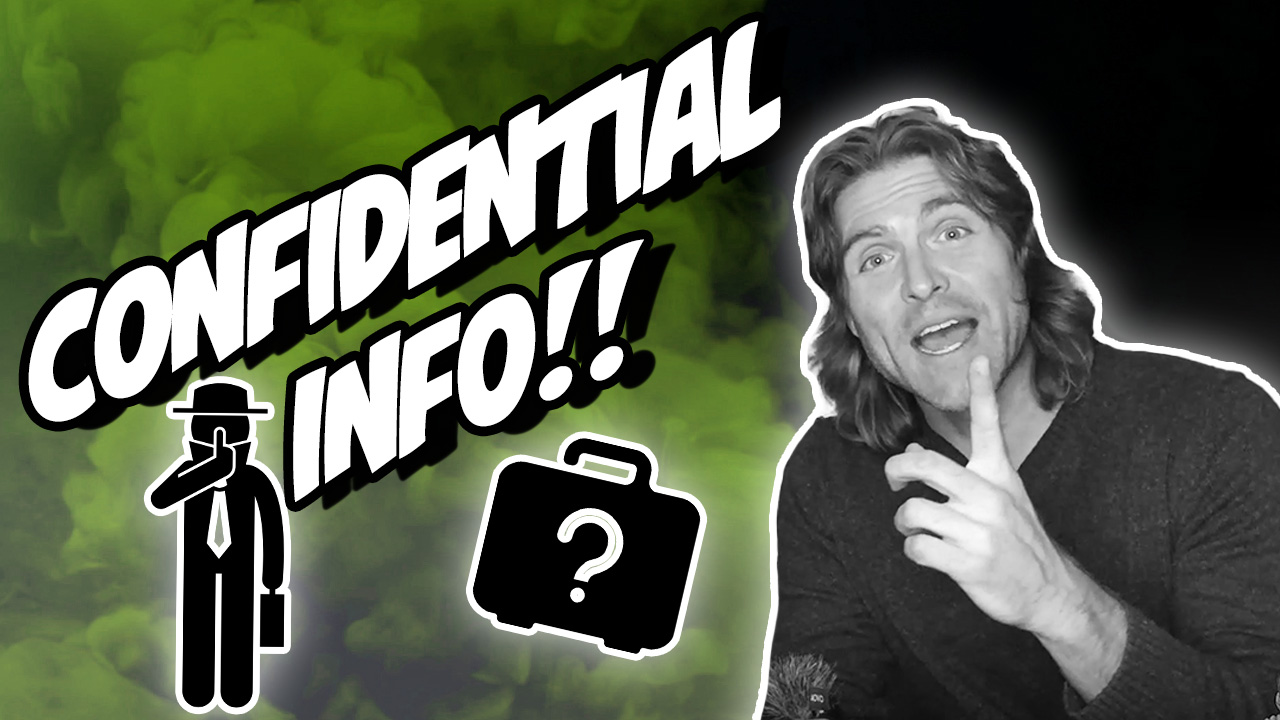 7 Secrets For Getting Your Dream House In A Hot Market
Do you know what the biggest secret in real estate is? In this video, I'm going to show you how you can make the most competitive offer in today's hot market. I'll explain 7 tips that will put you ahead of other offers and help you get your dream home.
Verify your mortgage eligibility (May 6th, 2021)
#1: Get Prequalified
If you're buying a house, you're probably aware that the competition is crazy fierce out there. The market is on fire. What does that mean when it comes to a first-time homebuyer or somebody that hasn't bought a house in a while? Because of low interest rates and low inventory, we're looking at 7-8 offers before you find yourself under contract on a home.
Our clients that follow these 7 tips have beat out cash buyers, won in multiple offer situations, and bought a house without pulling their hair out. Two of the largest and biggest overlooked things when it comes to buying a house, in my opinion, are the art of looking for properties and the art of making the offer. But you can't even do any of that stuff until you get pre-qualified.
Verify your mortgage eligibility (May 6th, 2021)
Getting your finances out of the way is first and foremost the number one key. You might have heard of getting a pre-qualification or preapproval. This helps you figure out what your budget is and what you bring to the table as a borrower. Figuring out your credit score and debt to income ratio is vital, as that's the number one killer of all deals. And once you have your preapproval in hand and your prequalification completed, you'll be ready to look for properties.
When we go out and look at houses and we're in the offer stage, they will not accept an offer in today's current market if there's not already a prequalification. There's plenty of cash offers out there, so that's what you're really in competition with.
#2: Don't Be Emotional
This tip is very simple—and it's tough. Don't be emotional. Don't fall in love with the first house you see. Once in a while, the first house you see might be the house you buy, but that's an extremely rare occurrence. Don't get too emotional. If you think of it as a business transaction and investment and keep your emotions at bay, the process will move much smoother.  You also won't risk losing negotiation leverage.
Verify your mortgage eligibility (May 6th, 2021)
#3: Don't Lose Control
Buying a house is a super exciting time, but you want to stay in control. This means that you don't want to let outside forces dictate what you decide to do with your own money. You're going to have your parents, your aunt, your uncle, and your grandma tell you it's a great time to buy and you have to start investing in a property. Remember, though, that there are always homes that are going to be available.
If you're starting to feel like the process is getting a little shaky, take a step back, take a deep breath, and relax. There are always going to be homes to buy even in a competitive market. If you feel like you're losing control, you can always take a week or two off to regroup, revisit your pre-approval, and reassess your budget. Once you get under contract, you're on the hook to see it through—especially in a market like today where a lot of people are offering cash and paying more than market value for a property.
#4: Don't Be Indecisive
The next tip is that you cannot be indecisive in a market where houses are going up on the multiple listing service and are under contract in a matter of hours if not minutes. If the house is priced right, it's going to sell in a weekend. Typically, a listing will say that the open house starts Friday with all final offers by Sunday. So do your homework, get your finances straight, and know exactly what you want in the house. That way, when the house comes up that you're interested in, you can make an offer and be ready without second-guessing yourself.
Verify your mortgage eligibility (May 6th, 2021)
We just had a client that relocated here from Illinois that we helped find a realtor to list their property. They got all their listing pictures done on a Wednesday, got the house officially listed on the MLS on a Friday, and within 32 minutes of their open house they had accepted an offer for $48,000 more than it was listed for. We were coordinating with that broker and they had 12 offers on the house, getting well over the asking price.
#4: Be Prepared
Getting the best deal means being prepared. You want to know that if you find the house of your dreams, you're going to be ready to make an offer. If you're second-guessing yourself, you may want to take a step back and reassess.
#5: Learn The Art Of The Offer
Once you can start writing up an offer, the art of the offer is a vitally important piece of the puzzle. The listing price is just the starting point for a real estate agent to start the negotiation process for your initial offer. We have found that our deals are won and lost based on the offer. It's not just about price; it's also about contingencies and numerous other things that might be involved in the transaction.
Verify your mortgage eligibility (May 6th, 2021)
#6: Take Notice Of Market Time
It's very important to take notice of market time. While some properties are flying off the shelves, there are diamonds in the rough still to be found. This means that the listing agent or the seller of the property might not have done their homework. Some properties do sit on the market for a 3-5 week period of time, and those are the ones poised for a price reduction.
We try to strategically look for those properties in certain markets. If things are priced correctly, they're going to go quickly. So if you've seen a house on the market for a month or even longer, something's wrong. Either there's an issue with the house—which we'll find out in discovery—or it's just too high priced. That's the house we go after because we will have more negotiation leverage.
When we bought our house here in Denver, our price point was pretty aggressive. We were also looking in some of the hottest neighborhoods in town. We decided to look two blocks south of where our preferred location was and we found a property that was on the market for four months. It was listed for $500,000 and we got the property for $425,000. This allowed us to find a starter home to start building our net worth. We also do have tenants that pay for us.
Verify your mortgage eligibility (May 6th, 2021)
Remember that there's a strategy. Don't feel like you have to go find a house and just pick one.
#7: Get An Agent That Negotiates
This tip is one of the things that most people overlook when it comes to your real estate agent. You're not hiring them to send you properties; you're hiring them to negotiate. All of your financial prep work we've done is to figure out the reason you're buying a house, if you're ready to buy, where you're looking to buy, and the wants and needs of the property. If your broker is just trying to send you properties and shoot offers out there, that's not what they're supposed to do.
A good agent should talk to the listing agent and find out what's going on with the house. They've got to do their research, including how long the house has been on the market, its history, if it was sold before, and facts about the neighborhood. They're trying to find as much information as they can so that they have some leverage when they're negotiating.
Verify your mortgage eligibility (May 6th, 2021)
If they do, you'll know you're going to have a solid offer and aren't just throwing a whole bunch of offers at the wall with everybody else. That's where you're going to find yourself having to play 789 offers before you find your house. There are a lot of people with deep pockets out there that are willing to overpay for an asset, and you don't want to get caught up in a bidding war.
Finding The Right House
All of these tips are designed so that you feel comfortable when you're under contract. We want to make sure you're not stressed out or pulling your hair out. So remember, take the emotion out of it. If you're confident that you will find the right house for you at the right time, it'll make the process a lot less stressful.
If you have any questions, make sure you reach out to us. We've got your back, and we're not pushy at all. We're here to deliver the best and most enjoyable homebuyer experience possible. That's why we created our homebuyer course called The Ultimate Homebuyer Experience. It includes a mortgage calculator and all types of lessons to make sure you're armed with all the information you need.
Make sure to also subscribe to our channel so you never miss an episode all about real estate and the Denver Metro area!
Show me today's rates (May 6th, 2021)